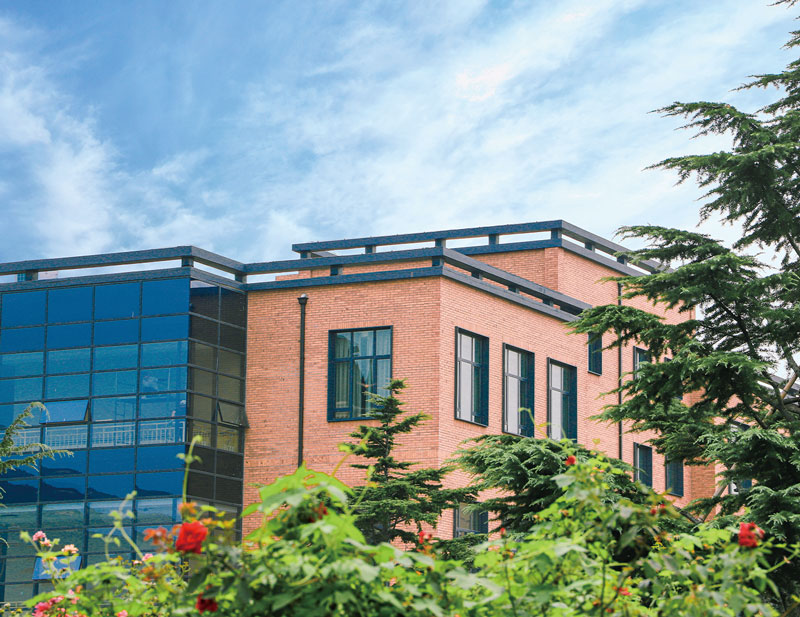 Why should you choose Qingdao City University?
Five Advantages Bright Future
High-quality Applied Education
Students can involve themselves with all aspects of companies, including manufacturing and management. We also provide careers guidance and work with our students to get them into a range well known enterprise. This in turn helps them improve their employability, to a large extent, after graduation. As a result of our well-developed systems the employment rate of QCU students has reached 98% in the last few years.

Outstanding Faculty
At QCU we aim to cultivate high-quality talents with international visions, as a result we recruit out faculty member from first-class Universities in China. So far, we have built an international faculty team with 90% staff holiday a master's degree or middle-level professional title. 87% of our staff have work experiences in well known companies, more than 56 staff members hold a doctorate qualification and more than 170 have experience of studying international as part pf their own education.
Global Developing Platform
We have developed an international training and exchange centre through co-operation with Sino-Australian co-operation project. This has taken place for the last 12 years in in conjunction with the University of New England, Australia. The inter-university co-operation agreement provides links to 35 high-level universities around the world allowing us to build a platform for international exchange. In addition to this program, each year, we hold hundreds of Study Abroad programs such as global classrooms and international volunteer activities. This in turn leads to almost 1000 students the opportunity to travel around the world and broaden their global perspectives.
Top Facilities and Equipment in China
A total of 191 million yuan has been invested in purchasing advanced teaching equipment, which is more than other similar domestic institutions, allowing us to achieve a world class standard. Furthermore, there are 68 professional laboratories and the top electromechanical centre in China that meet the industry 4.0 standard. Some of the most advanced robotics in the world, including the top four brands can be found along with many industrial engineering colleges. They have been jointly established by several of the world's top IT companies, including Oracle, Cisco, UiPath and Adobe. All the equipment is open 24/7 for students to learn and practice.

Unique Geographical location
The University is in Qingdao, a new 'first-tier' city in China with a pleasant environment. Qingdao is not only the economic centre of Shandong Province, but also an important industrial trade port along the Yellow River and the western coast of the Pacific Rim. As an industrial shipping hub in Northeast Asia, Qingdao is a major city in the economic corridor of the New Eurasian Land Bridge and a strategic fulcrum for maritime co-operation. In addition, many world-famous companies such as Haier, Hisense, Qingdao Port, Tsingtao Brewery are located here. Students are offered a large number of internships and employment opportunities and unlimited development prospects.